Apr, 06, 2020
Comments Off

on VIDEO MARKETING IDEAS FOR REAL ESTATE AGENTS
1. Listing Videos  Showcasing properties with flair is an effective way of getting the attention of leads that are still learning about properties in the local market, as well as moving them to email, phone, or in-person meetings.Gone are the days when you simply put photos in a slideshow – you can now play around with an endless number of cameras, devices, apps, and filters, enabling you to come up with prize-worthy clips.
Apps like Magisto and Camera Plus make it possible for you to shoot and edit videos from your phone with ease.
You can turn your home or office into a production studio with the latest editing software and video gear.
Live streaming apps like Periscope let you look at clients' homes real time.
You can also make use of drones to capture breathtaking aerial videos of your listings. Whether you work in a coastal town with stunning waterfront homes or a rural community with vast open spaces, drones allow you to capture remarkable footage of the area.
2.  Interview Videos  Talk to previous clients, prominent business owners, residents, and developers in your area about relevant and timely topics that your audience will enjoy learning about. You can also interview professionals that work in other areas of real estate, like mortgage lenders, builders, and architects. Let your interviewees do the bulk of the talking so that they can share their expertise and provide important insider information.
3.  Recap Videos  You can turn old content into several pieces of new content, helping you save time as well as allowing you to reach out to new audiences. If you have a blog, you can create video clips that rehash your blog content.For example, if you created a post on the latest trends in home design, you can make a video about the latest design-related news and updates that you've mentioned, including visual examples to further explain what you've discussed.
4.  Live Stream Q&A Videos  Live streaming has been a big hit among brokers and agents around the country, thanks to apps like Periscope. Share your knowledge via a real time Q&A session. Not only does it allow you to reach out to your audience, it also lets you position yourself as an expert on the real estate topic at hand. You can have guests send in their questions through social media platforms like Twitter and Facebook, then you can answer them in real time for maximum engagement.You can also host webinars through GoToMeeting and Google Hangouts in order to interact with your audience.
5.  Neighborhood and Community Videos  When buying a home, clients also take the whole community into consideration. So dedicate a portion of your shooting to capturing footage of your area. This gives buyers a clear idea of the schools, parks, and amenities in the neighborhood and exactly what they're jumping into.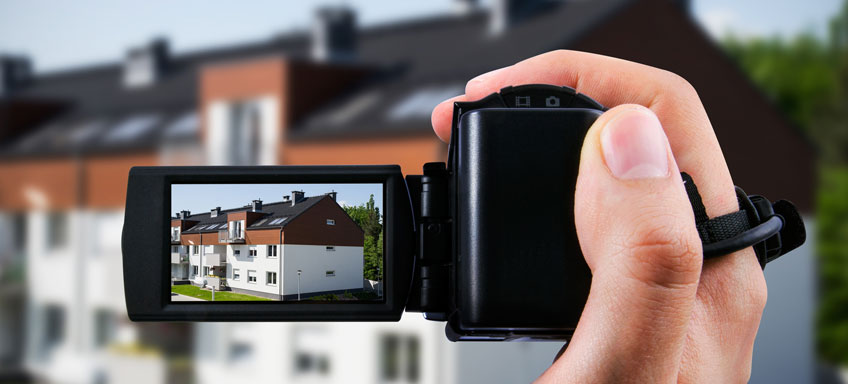 6.  Whiteboard Videos  Moz Founder Ian Rankin popularized the Whiteboard Fridays series, which became a highly respected explanatory resource on the web. You can easily adapt the format! All you need is a whiteboard, a marker, a camera, and a topic that captures your viewers' interest.
7.  Market Update Videos  Your real estate leads and clients need to stay up to date on the latest trends and developments in the market, and creating informative videos is a great way to engage them. You can do this by regularly compiling data from the area and presenting them in a way that's concise and easy to digest.