Agent Boomer Websites & SEO
Generate More Revenue: Add On SEO, PPC Ads, Maps Ranking, Review Marketing
For startups & local businesses from $297 to $1,997. Custom websites starting @ $7,499.

Learn More.
Perfect for the local sales professional from $2,999, includes training and coaching on lead gen.

Learn More
PPC Ads + SEO
Google Businesses Places
Reputation Marketing
Social Media Marketing
Learn More
Credibility Builder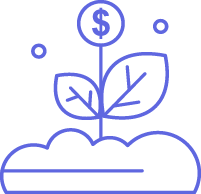 Growth Strategy
Improve Visibility
Generate Sales
Agent Boomer offers 3 core solutions for 3 types of business. Each website is the foundation of a complete business solution for these business owners. Add on the robust revenue generators of Pay Per Click advertising–Google and Facebook platforms, Search Engine Optimization-SEO, Google Maps Ranking-Google My Business/Google Business Profile Optimization. 
To help grow healthy, growing vibrant communities across North America!
Launch a New Business, or Grow Your Business - Check Out Our Solutions
Our mission is to provide the tools, system and support to local businesses so they prosper and grow.
We believe by supporting local businesses and by shopping local we are building healthier, friendlier, more resilient and more economically sustainable neighborhoods, towns and cities. By doing so everyone benefits.
New Business, or Established and Growing Business or a Sales Agent/REALTOR?
We've got the solution to helping you generate more sales and revenue.
We specialize in Website Development, Website SEO Ranking, Social Media Marketing Plus Google Ads and Facebook Ads to Generate More Leads and More Sales for Your Business,
Pay Per Click (PPC) Marketing
Take advantage of the near instant results from Google Ads, Facebook Ads, YouTube Ads or Instagram Ads. PPC is a necessary part of everyone's marketing today.
Local Search Engine Optimization
To assist your web presence, we offer a premium SEO service to rank your website in your geographic area. First is the foundation building and then we'll continue with the building of on and off optimization.
Website Design
By maintaining a staff of professional web designers and web developers for your next update and redesign. We'll take your business to the next level and increase your professional image.
Social Media Marketing
Social media marketing leverages the massive social media networks to spread your message. Don't miss out call us today or click here.
generate more revenue today
We offer additional professional services: Social Media, SEO Services, Paid Advertising for Facebook and Google plus Video Creation for your website.
Agent Boomer has been seen in
You'll Be Found in Online Searches & You'll Turn Clicks Into Customers
WEBSITE
ADWORDS
WEBSITE
WEBSITE
Complete this simple form & submit for a free review of your needs & we will schedule a Zoom call
"Randy delivered on what they promised and have been a pleasure to work with. They are proactive and have made suggestions to make our business better. Congratulations for a job well done on our website design."
"I didn't have a website for either of my businesses. So Agent Boomer designed both of them to represent me online. It's nice to work with someone who delivers on time and delivers on what they promise."
"Before I worked with the team over at Agent Boomer, my Google Maps/Google My Business listings weren't ranking in the 3 pack. Now they are in the 3 pack and I get consistent monthly business from his team's work."
Not sure which solution is best for you – New Business Solutions | The Established | Growing Business Solutions | Influencer Websites for Referrals and Repeat Sales | Sales Business Solution and Training.
Order an Agent Boomer Site
Agent Boomer – Web Design + PPC + SEO + Google Maps Ranking A Full Service Digital Marketing Agency for Sales Agents, Realtors & Contractors & Service Based Businesses
Web Design – Development Specialist
Whether it's a brand new website or a website redesign we've got you covered. We'll work together to plan, design, develope and launch a website that represents you and your company professionally.
Your website will be easy to navigate, it will work a tablets, smart phones, laptops, and desktop computers. The "backend" of your new wordpress website will be designed with SEO – search engine optimization in mind – plus your website can have additional features such as an employee login secure area, video/photo galleries and a news area for your blog.
What Services Does Agent Boomer Provide?
Website Design
Google Maps and Google My Business Optimizing
Search Engine Optimization (SEO)
Google and Facebook Paid Advertising
Content Marketing and Newsletter Writing
Tiered link building and back linking for local search ranking
Social Media Marketing & Management
Web Design – Development Specialist
The online market is a very very competitive place today – You want your business to grow and we have trusted and experienced employees and contractors on the job – including having an experienced SEO and PPC team working with you.
Like us, your business is dependent upon its employees and it is imperative for everyone to be highly skilled. Our team is your team – SEO & PPC managers, content writers, graphic designs, web designers and social media managers – the entire team works like a well oiled machine to deliver you the best products and services.
For business needing their website ranking on page 1 for specific terms we do things differently – we combine Google PPC and Facebook Ads and Retargeting too. It's like adding fertilizer to a garden (organic fertilizer of course) – you'll see faster growth – more traffic to your business and your offers and ultimately more sakes!
It's our job to build a strategy that meets your immediate business needs and your near term/long term goals. Such as an email – call us – we'll be glad to discuss and recommend what will work best for you.
So How Can Agent Boomer help you?
Our competitive packages and pricing will allow your website to achieve the search ranking and traffic you're looking for. And like looking for a mechanic or a home renovation company it can be overwhelming looking for a web design, SEO/PPC company or a social media manager. That's why we want you to know upfront what you'll be paying for, the time frame to get the results and what ROI you can achieve.
Because ultimately we want you to be so happy and satisfied you'll tell all your friends about us! That's why we offer a free keyword analysis and a consultation to discuss your exact needs – which is valued at $250. Our goal is to provide you with some of the most valuable and searched terms in your industry and how to use them best for your marketing and sales.
Call us at the number (604) 243-4150 or (587) 288-9460 or complete contact form below. One of our consultants will be happy & answer any of the questions you may have. Remember we also offer a free website review and recommendation package. So even if you're just beginning your search for a website update on scouting around for SEO/PPC – give us a call today.